July 17, 2012 at 11:08 pm
#12712
RockinEZ
Participant
I have a very similar bell, and I am also looking for the same part.
If you do find someone that will recreate this mounting arm please post your info.
I believe there are several of us needing similar mounts.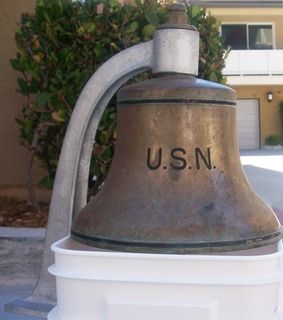 The bell is out for restoration at this time. Several former owners tried to polish it in many spots ruining the patina.
Restoration was a good option with the damage.
The bell will be ready Friday.
You will notice the arm or mount is aluminum in this photo. The bell is possibly pre WWI. I would like to find a brass or bronze arm to complete the restoration.