December 29, 2011 at 7:33 pm
#14148
halanb
Participant
This is the complete set of 12 bells.
An internal sticker reads:
Copyright 1983, Royal Cornwall Ltd.
Made in Japan
(company logo)
The Toby Bell Collection
(name of bell)
The bells were designed and sculpted by Douglas Tootle. The clapper is a white plastic ball,
suspended by a gold chain that is clipped to a ceramic loop. Each bell is ~6" inches high.
Rear: Gandalf, Peggotty, Robinson Crusoe, Miss Havisham, Long John Silver.
Front: Samuel Pickwick, Guinevere, Tom Jones, Sherlock Holmes, Robin Hood, Maid Marian, King Arthur.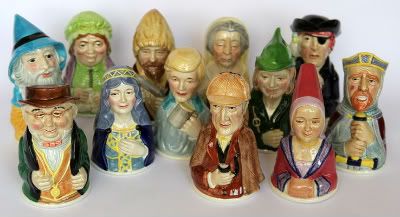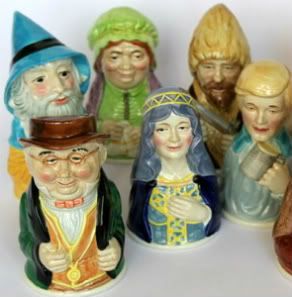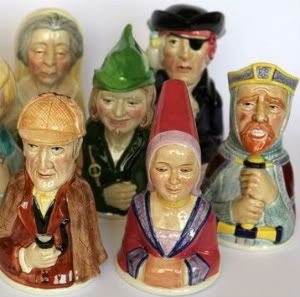 =================================================================================================