Re: Re: So, what is this worth? (Part 18)
halanb
Participant
Antique Brass Lady Bell Playing Mandolin / Instrument
This genuine antique brass lady bell stands 3 3/4 inches tall and is in a very good condition. No damage. The line visible on the mandolin was left there during manufacture as the instrument is made in two parts (not a crack). There is no clapper nor any hook to hang one from. No maker's marks etc.
Greenish deposits could be remnants of investment material,
or polish that has been allowed to dry without proper removal.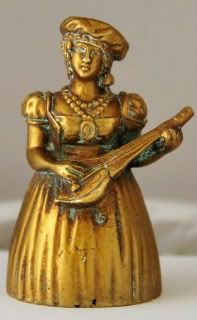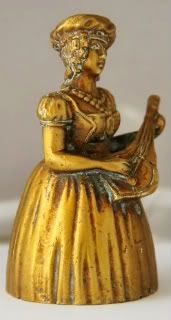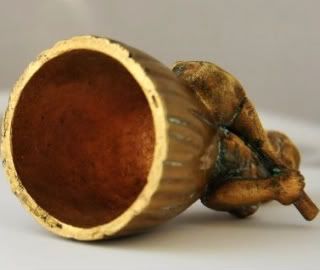 http://cgi.ebay.com/ws/eBayISAPI.dll?ViewItem&item=200602958151&ssPageName=STRK:MEWAX:IT
=================================================================================================