Re: Re: So, what is this worth? (Part 159)
March 26, 2013 at 3:30 pm
#15303
halanb
Participant

159a – AMAZING OLD BRASS COWBELL COW BELL – LION DESIGN – VERY RARE BELL – NOT A LADY
On offer is a fabulous old cow bell.
It looks to be made of brass/copper.
It has a raised 'sleeping lion' on one side and a 'flower' on the other.
The bell measures 10cm to the top of the ring and has a width of 6cm
Outstanding condition.
Seller obviously has no idea what this is or what it represents.
Front is Lion of Lucerne; Rear is Edelweiss, symbol of Switzerland.
Wikipedia: The Lion Monument, or the Lion of Lucerne, is a sculpture in Lucerne, Switzerland, designed by Bertel Thorvaldsen and hewn in 1820–21 by Lukas Ahorn. It commemorates the Swiss Guards who were massacred in 1792 during the French Revolution, when revolutionaries stormed the Tuileries Palace in Paris, France. Mark Twain praised the sculpture of a mortally-wounded lion as "the most mournful and moving piece of stone in the world."
From the early 17th century, a regiment of Swiss mercenaries had served as part of the Royal Household of France. On 6 October 1789, King Louis XVI had been forced to move with his family from the Palace of Versailles to the Tuileries Palace in Paris. In June 1791 he tried to flee abroad. In the 1792 10th of August Insurrection, revolutionaries stormed the palace. Fighting broke out spontaneously after the Royal Family had been escorted from the Tuileries to take refuge with the Legislative Assembly. The Swiss Guards ran low on ammunition and were overwhelmed by superior numbers. A note written by the King has survived, ordering the Swiss to retire and return to their barracks, but this was only acted on after their position had become untenable.
Of the Swiss Guards defending the Tuileries, more than six hundred were killed during the fighting or massacred after surrender. An estimated two hundred more died in prison of their wounds or were killed during the September Massacres that followed. Apart from about a hundred Swiss who escaped from the Tuileries, the only survivors of the regiment were a 300 strong detachment which had been sent to Normandy a few days before August 10. The Swiss officers were mostly amongst those massacred, although Major Karl Josef von Bachmann — in command at the Tuileries —was formally tried and guillotined in September, still wearing his red uniform coat.
The monument is shown below. Note that the shape of the carved opening seems to resemble a pig.
Several explanations of this have been offered:
.(1) A coincidence or illusion,
.(2) An argument between the sculptor and the man who commissioned it to be built,
.(3) A subtle comment of how the Swiss feel about the French, at least regarding this incident.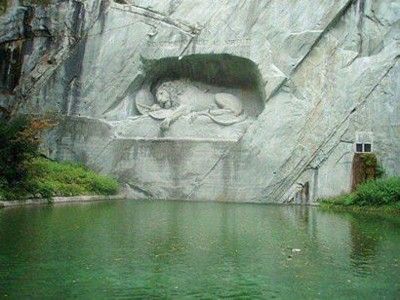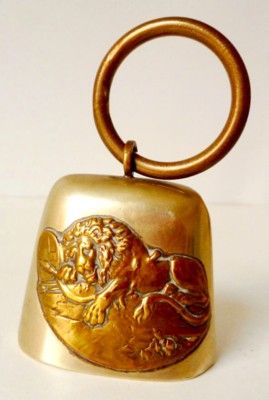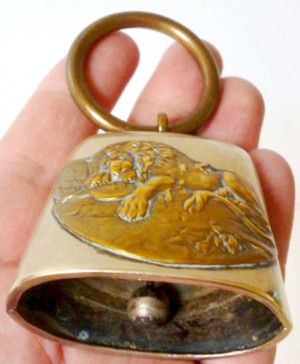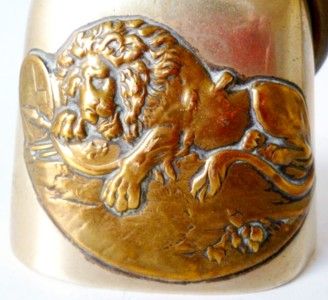 http://www.ebay.com/itm/390560069567?ssPageName=STRK:MEWAX:IT&_trksid=p3984.m1438.l2649
=================================================================================================
159b – ANTIQUE VICTORIAN BEECH WOODEN BIRD SCARER/FOOTBALL RATTLE – c1864
A really good example of an Antique Victorian Wooden Bird Scarer (or Football Rattle), with a small knob handle for easier use.
It works really well, and makes a very loud noise!
I think the wood is possibly beech.
It is in good condition, with no damage, breaks or repairs – with the exception of two very old woodworm holes.
It measures 10 inches in length x 8.5 inches including the handle. The small knob is 1.5 inches.
There is a hand written signature on the rattle, which reads M G Gaskell 1864 – this was presumably the owner.
1864 seems rather early for this item, as most date from the 1900s. They were popular at football (soccer) matches, though are now banned since they are so loud that the referee's whistle could not be heard.
Air Raid Precaution (ARP) rattles were issued in WW2 to be used to warn of a gas attack.
Gas was never used, so an ARP rattle will often be found in unused condition.
A 'must have" for any man cave.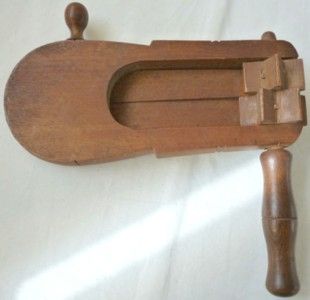 http://www.ebay.com/itm/251244505460?ssPageName=STRK:MEWAX:IT&_trksid=p3984.m1438.l2649
=================================================================================================
159c – Victorian Brass Bell Mounted Between a Pair of Real Horns on a Carved Oak Base
Unusual Victorian Brass Bell Mounted Between a Pair of Real Horns (probably bull) on a Carved Oak Base
It has some wear in keeping with age but still in good overall condition, just needs a clean & polish.
It has no clapper so I think it is rung by striking but the striker is missing.
The base is 6″ square (15cm) & it stands 16″ high (41cm), weight is 2.6kg before packaging.
These were often made in Burma and exported to England to be used as dinner bells in large homes.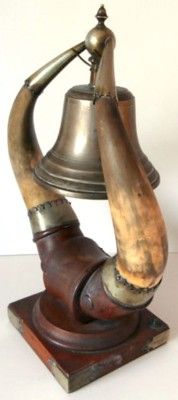 http://www.ebay.com/itm/380601767483?ssPageName=STRK:MEWAX:IT&_trksid=p3984.m1438.l2649
=================================================================================================