Re: Re: So, what is this worth? (Part 149c Addendum)
January 23, 2013 at 2:32 am
#15289
halanb
Participant
149c Addendum – Gilded Metal And Porcelain Lady Bell
Some friends, long-time and experienced collectors, have sent a picture of a similar bell.
Their comments: We thought that the bow at the front might be missing the two ends. They seem to be awfully short for a decorative bow, though it's hard to tell without holding it. Here's a photo of a same-type bell with long ties having dangles at their ends. Possibly the skirt should look more like this.
The eBay bell is on the right.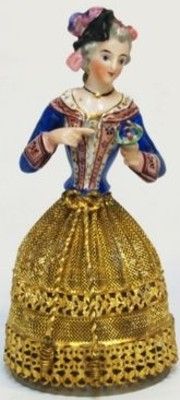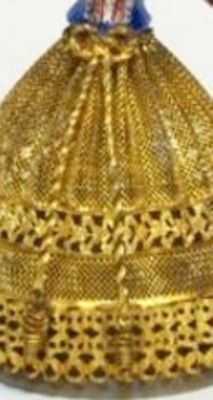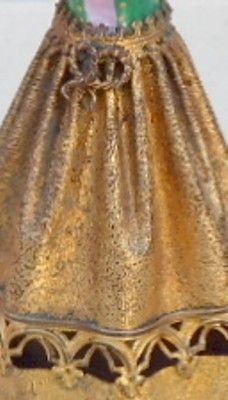 =================================================================================================