Re: Re: So, what is this worth? (Part 134)
November 6, 2012 at 4:25 pm
#15255
halanb
Participant
134a – Paolo Soleri Cosanti Arcosanti Bronze Bell Large Sculptura Garden Metal Windbell
A brand new and beautiful Soleri bronze bell with spectacular colors of gold, brown, red and turquoise.
Please see photos to appreciate the colors. This magnificent sculpture and bell will age with you and
get its own patina according to your environment.
The measurements are as follows. The bell is 5 1/2″ high by 5″ wide and the total length is 29″ from the tip of the hanger to the end of the fin.
The usual Soleri bell will have a hanger, a bell with internal clapper, a chain, and a sail (fin).
Occasionally they will have an external clapper.
I have never previously seen one with a figure for the hanger.
Note that it has both an internal and an external clapper.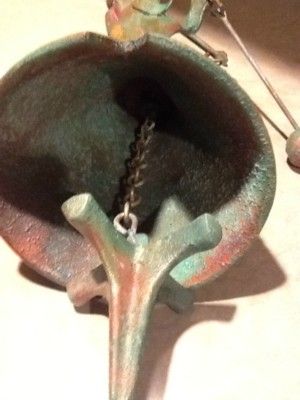 http://www.ebay.com/itm/271092977303?ssPageName=STRK:MEWAX:IT&_trksid=p3984.m1438.l2649
=================================================================================================
134b – PYROGENE EN BRONZE 19 eme XIX e DIABLE AILE CLOCHE
Pyrogène en bronze 19 eme représentant un diable ailé tenant une cloche,bon état,
seule la vis qui maintient la cloche par l'arrière ne me parait pas d'origine,
hauteur totale 26 cm.
BRONZE MATCH HOLDER, 19th CENTURY, WINGED DEVIL, BELL
Bronze match holder representing a 19th Century winged devil holding a bell, good condition,
the single screw that holds the bell from the back does not seem to me original,
total height 26 cm (10.3 in).
Early wooden friction matches were often called, and sold as, Lucifers so there is a connection with the devil. There are some 19C match holders and strikers with a devil figure.
I do not know of any connection of a bell and the devil, other than it may have been a convenient size and shape to hold matches.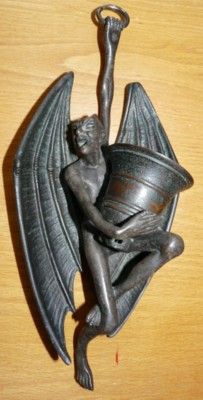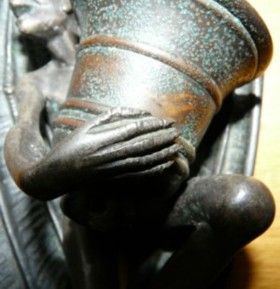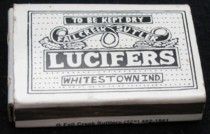 I doubt the primary interest in this item was that it featured a bell.
http://www.ebay.com/itm/170933169657?ssPageName=STRK:MEWAX:IT&_trksid=p3984.m1438.l2649
=================================================================================================
134c – Pitakat auction
This Canadian couple usually have several auctions per year, featuring bells and bell-related items.
The auctions are always intensely followed, since they are known to include a selection of good quality bells and these people are among the handful of eBay sellers who actually know something about bells.
The auction results can be viewed here for the next two weeks:
http://www.ebay.com/csc/pitakat/m.html?LH_Complete=1&_ipg=50&_since=15&_sop=13&_rdc=1
The following pictures are a sample of what were included.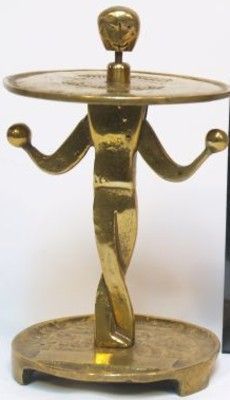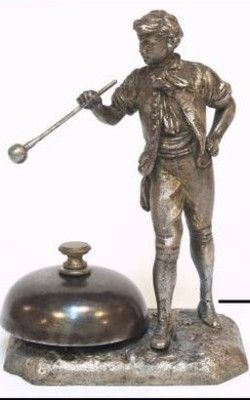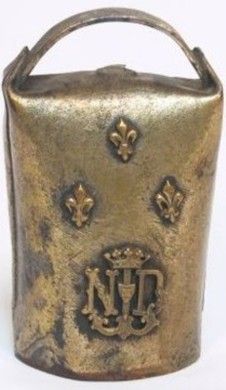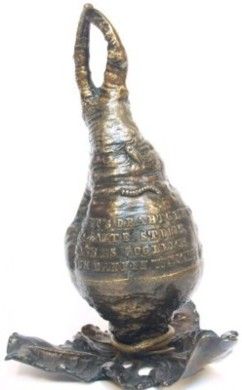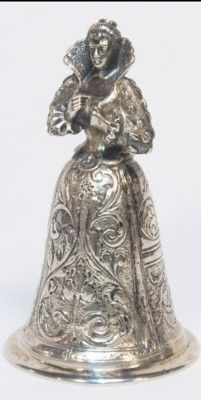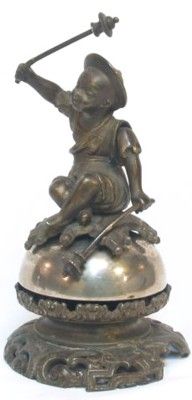 =================================================================================================