Re: Re: Help, Sarna Bell history?
December 22, 2008 at 3:09 pm
#14286
Anonymous
Inactive
Dear Rathnasty,
Welcome to the "Bell Talk" Forum!
There is a 20-page article about The Bells of Sarna written by R. Dean and Ardyce Shick in the American Bell Association's official publication, The Bell Tower, July-August 1996. A bell with the same shape as your grandfather's is listed, however, the photograph does not give detail. The Shicks have described this as a Holi (Water Festival) Bell.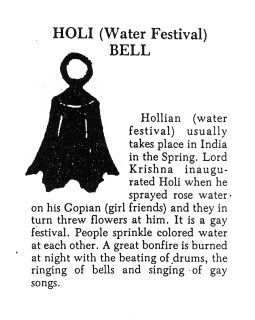 S. S. Sarna and his family were members of the American Bell Association for many years and contributed a lot to our organization. You can find out more about The Bells of Sarna, written in his own words, in the Library section of the "Bell Talk" Forum. Simply click on this link:
https://americanbell.org/forum/viewtopic.php?f=19&t=656
Carolyn
(Admin)