Re: It is brass, and it is not plated
November 13, 2012 at 10:45 pm
#14714
RockinEZ
Participant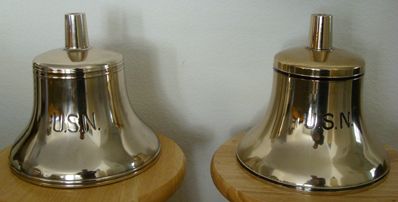 I have no idea why the woman that owns Top Brass thought this was chrome plated.
The bell with the black lettering is a bell I refurbished some months back.
The bell on the left is definitely not chrome plated, and looks like brass to me.
Here is a closer look.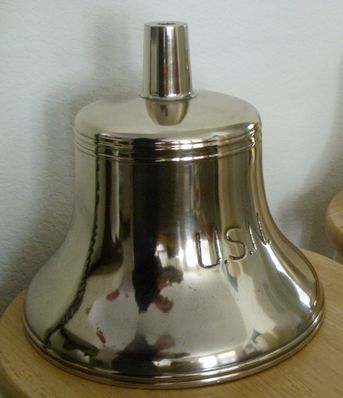 UPDATE 2-2013 The bell was made of Nickel Brass which is composed of 70% copper, 24.5% zinc and 5.5% nickel.